MSA FRP Tool APK Download For Android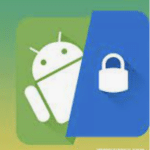 Category:
OS version:
App Version:
Size:
Developer:
Price:
Android - 4 or above

1.1.1

3.7 MB

MSA Team

$

0.00
If you are searching for the best Google Account bypassing software, you should definitely check out the MSA FRP Tool. This tool has been designed to help you bypass Factory Reset Protection (FRP) and unlock your Android phone without the use of your PC. This tool works on all versions of the Android operating system.
Features
The FRP is a security feature that is applied to all Android devices. The benefit of this feature is that it prevents unauthorized users from accessing your smartphone. This means that it is a very useful feature. However, this feature may also have its downsides.
For instance, the process of unlocking your phone may be more complicated with each device. You may also violate warranty terms if you try to bypass the warranty on your device. The MSA FRP Tool APK is the best way to bypass FRP.
Free & Safe
The MSA FRP is a clever and safe app that will allow you to unlock your phone. This app is also free of charge. It will not compromise the files or the operating system of your device.
It will ensure that you get your data back in no time. It uses a variety of override technologies to do this. Its success rate is good, which is why it is considered the best Google Account bypassing tool.
The MSA FRP app is not available in the Google Play Store. To access it, you will have to download the apk file from this page. If you have a Bluestacks emulator installed, it will install the apk for you automatically. You can then download the apk to your laptop and start using it.
You can also use the MSA FRP Tool APK without installing the app on your computer. This is because it uses a web browser to access the functionalities. This makes the application more reliable. It is not compatible with phones that do not have a browser.
What's New
The MSA FRP tool has other useful features. For example, it will help you to bypass Gmail's Account-Added feature. This is a helpful function that is useful for many people. It helps you to unlock your phone when you have forgotten your Gmail password. The app can also help you to unlock your phone after it has been stolen.
The MSA FRP is not the only app that can do the same thing. The Lucky Patcher is another app that you can download and use to bypass your Android device's FRP.
You can also find apps such as Raposo FRP and Technocare Apk. These apps are great options for those who are looking for the best and most efficient ways to unlock their device.
The MSA FRP is the best of the best when it comes to the best Google Account bypassing software. It can help you unlock your device and keep your data safe from unwanted third-party access. It will also ensure that you have the latest version of Google's security protocol on your Android phone.