Samsung Flow APK For Android Download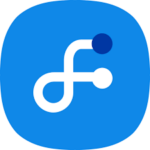 Category:
OS version:
App Version:
Size:
Developer:
Price:
Android - 4 or above

v4.9.08.3

7.8 MB

Editorial

$

0.00
We have recently published the latest APK of Samsung flow here and free download links are available for download. Basically, Samsung Flow APK is an app that allows you to connect your Galaxy phone with tablets and computers, sharing the contents of both terminals with each other.
You can share files between the different devices, as well as synchronize notifications from each of them to your PC. It's a simple tool, and while it may not be as fleshed out as other alternatives like Airdroid or Pushbullet, it does what it was designed to do extremely well.
Overview
The main purpose of Samsung Flow is to allow users to connect their Galaxy smartphones with their PCs in a way that provides a seamless and safe connection. The apps also allows you to access and view notifications from your smartphone as genuine Windows 10 notifications on the desktop system, with replies being able to be sent immediately. This makes the Samsung Flow app an excellent addition to any business or professional who uses multiple terminals in their daily work.
How to use
The app is so simple and easy to use. To start using Samsung Flow, you'll need to download and install it on all of the devices that you want to link. Once the software is installed on all connected devices, you can begin sharing content between them.
You can do this by tapping the paperclip icon in the lower left corner of the screen. From there, you'll need to navigate to a folder, select the files that you wish to share, and tap DONE. The files will then appear under Flow History on all of the linked devices.
Features
Samsung Flow comes with a lot of features. The useful feature of Samsung Flow is that it lets you log in to your PC with your Galaxy device. The app supports PIN, pattern or fingerprint login, which means you can use your Android phone as a key to unlock your PC. This is a great option for those who find typing passwords on a keyboard to be tedious.
==> Also get Paio Hazard APK
In the latest version of Samsung Flow, it has been updated to support the new Galaxy S23 series. It also offers improvements when it comes to syncing notifications and viewing the contents of your tablet or computer on a bigger screen. The update also fixes a bug that caused some users to experience issues when connecting their Galaxy phones with their PCs through Bluetooth.
Free & Safe
Samsung Flow is free to download and use on any Android smartphone, as long as it's running Marshmallow or higher and has a compatible PC running Windows 10 Creators Update or higher. To download the software, visit the Microsoft Store on your Windows or Mac computer and search for 'Samsung Flow'.
If you're having trouble locating the app, you can also try searching Google Play on your PC or tablet to find it. In either case, make sure that you've downloaded the most recent version of the software in order to ensure optimal performance. Samsung Flow requires a minimum of Bluetooth 4.1, Wi-Fi Direct and NFC enabled on your phone in order to connect and transfer data between devices.